Introduction
Saurav Gurjar (Sanga) is an Actor, Wrestler, and professional Kickboxer from India. He is famous for his role of Bheem in the Star Plus Mahabharat of 2013 and that of Ravan in Sankatmochan Mahabali hanuman in 2016. People all over the globe love Saurav for his 'Deadly Danda Sanga' role in WWE. (His ring name)
Saurav Gurjar was born in the town Dabra of Madhya Pradesh (near Gwalior) on 26 September 1985. Many people, especially the youngsters, are highly inspired by Saurav for his unique and attractive style, attitude, body, nature, and appearance. People often address him as "Bheemsen" and "Vrikodar" on his Instagram and Facebook posts. (because of his incredible natural acting in Star Plus Mahabharat)
Quick Information Table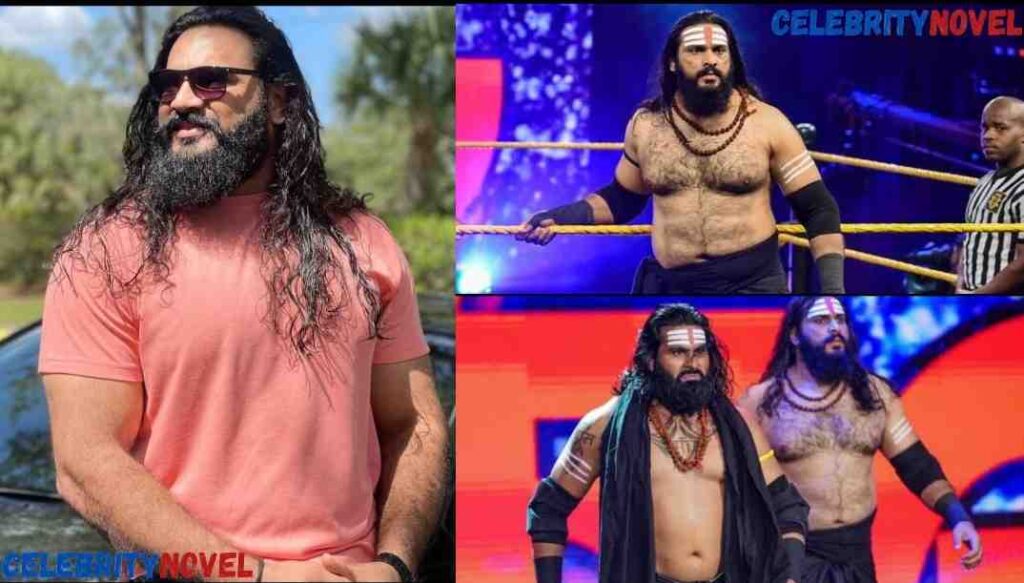 Personal:

Full Name


Saurav Gurjar

Popularly called Sanga

Age:

37 years (in 2022)

Height:

6′ 8″ (203 cm)


Weight:

136 kgs (300 lbs)

Diet pattern: (veg or non-veg):

Pure Vegetarian

Birthday:

26 September 1985 (in Dabra of Madhya Pradesh near Gwalior)

Nationality:

Indian

Religion:

Hinduism

Hometown:

Mumbai and Dabra

Relationship/ Marital status:

Unmarried. No existing relationships or affairs.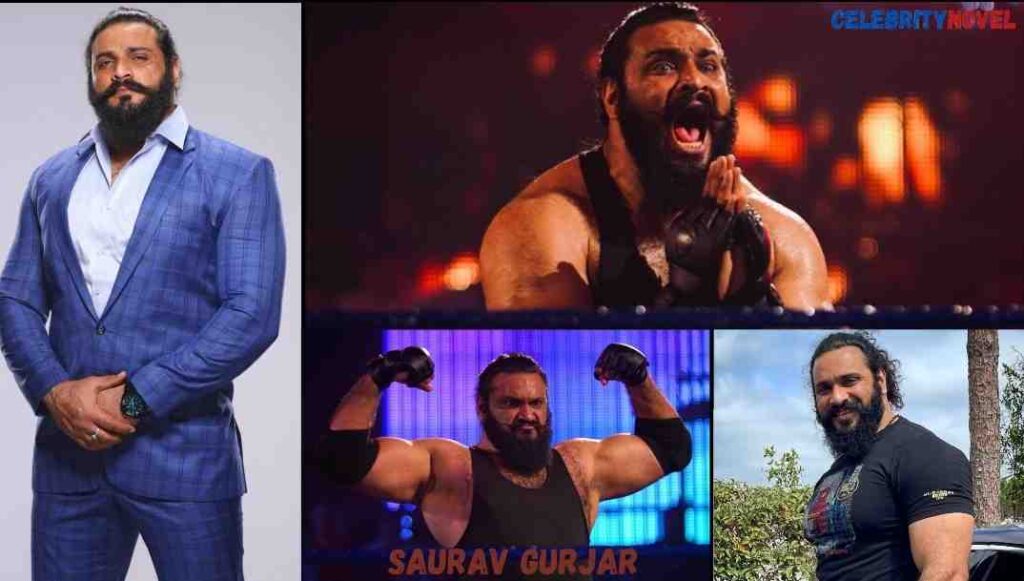 Professional:

Education:
Masters in Physical Education (MPEd) from Maharshi Dayanand University, Rohtak, Haryana.

Profession


Actor

Wrestler (Known as Sanga Danda in WWE)

Professional Kickboxer


Interests:

Fitness and Sports (especially Kickboxing)

Motivating Youth

Practising Vedic Culture


Achievements:

Gold in State Kickboxing Championship, Indore, MP in 2007

Gold in Second West-zone Kickboxing Championship, Indore, MP in 2008

Gold in National Kickboxing Championship, Kolkata, West Bengal in 2008

Gold in Indian Open Kickboxing Championship, Bhubaneshwar, Odisha in 2008

Won the State Level Open Kickboxing Championship, Bhopal and Bhubaneshwar in 2009

Won the World Cup in Ring ka King in 2012


Controversies:


No controversies known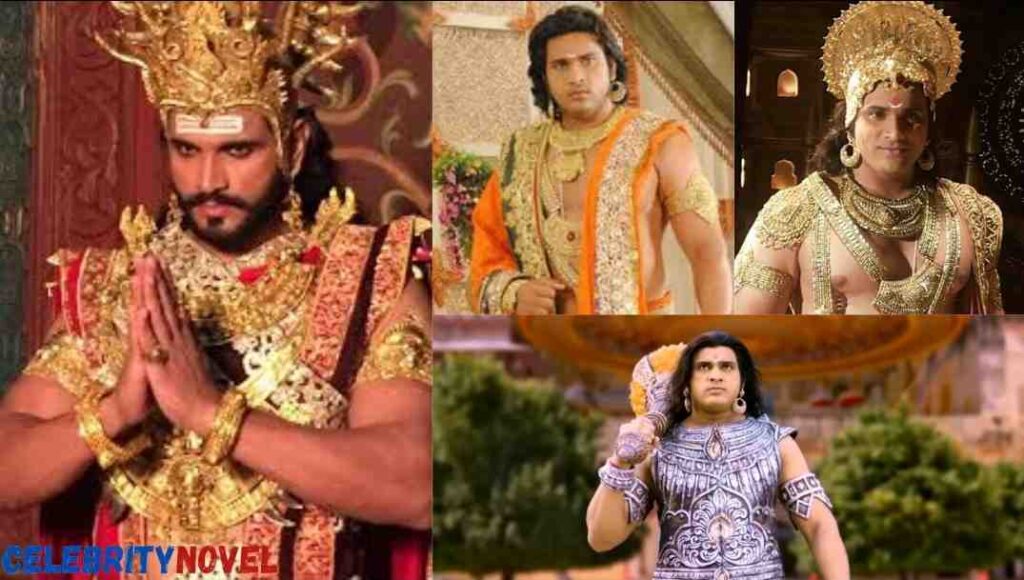 Early life and Journey of Saurav Gurjar
From the very childhood, Saurav's father and Uncle greatly influenced him to work hard to achieve his dreams, which ultimately turned out to be the fuel to his success in his Kickboxing career. Saurav Gurjar is a Gold Medalist in Kickboxing.
It was his Uncle and father who trained him in his physical fitness and bodybuilding. He also received his boxing training from M.D University of Rohtak in Haryana.
In 2011, he started his career as a Bodybuilder (Desi Pehelwaan) and soon got a debut in the 'Total Nonstop Action Wrestling (TNA) India in the "Ring Ka King" Division.
In 2013, he shook hands with the famous Indian Television Program "Mahabharat" for playing the role of Bheem. His appearance in the show made him heavily admired and loved by people.
On 14 January 2018, he also agreed with WWE NXT to perform on the wrestling ring as 'Sanga' (the Ring name). He made his debut on the WWE set with Rinku Singh in the same year.
Saurav will be appearing in his first-ever Bollywood movie called "Brahmastra" with Amitabh Bachchan, Ranbir Kapoor, and Alia Bhatt which is expected to release in September 2022. He will be playing a negative/ villainous role in the movie.
Some Interesting Facts about Saurav Gurjar
While many people identify and recognize Saurav Gurjar as an Actor or WWE Wrestler, very few know that Saurav was a Gold Medalist National Kickboxer. His first and foremost passion is Kickboxing and not Acting or some other profession!
Saurav is 6 feet and 8 inches tall. He is just 4 inches shorter than the Great Khali (a highly popular former Indian WWE Wrestler)
Saurav is a proud Nationalist who sincerely takes pride in his Nation and Vedic Hindu Culture. He is a Shiva Devotee, the reason why he always wears an "Urdhva Pundra Tilak" on his forehead (the three stripes on his forehead)
Saurav will be appearing in his first-ever Bollywood movie called "Brahmastra" in September 2022 with Amitabh Bachchan, Alia Bhatt, and Ranbir Kapoor. He will make his debut playing a negative character.
Earlier, He won multiple national-level trophies and medals in Kickboxing. Saurav always wanted to pursue a career in sports, especially Kickboxing.
Saurav is highly philanthropic. He frequently donates money to NGOs, Ashrams, and Animal Welfare Organisations. Even during the Covid-19 crisis, Saurav didn't stay behind to help people. He made enough contribution by providing them with funds and aid.
Not just in India, but Saurav is also popular in the USA, Indonesia, and Nepal for his work in WWE and acting in Mahabharat Indonesian.
Social Profiles
Frequently Asked Questions
Who is Saurav Gurjar?
Saurav Gurjar is an Actor, WWE Wrestler, and Professional Kickboxer. He made his debut in acting in 2013 on a famous television program called Mahabharat. He won multiple Kickboxing Competitions from State to National Level in past. He will be appearing in the Bollywood Movie 'Brahmastra' with Amitabh Bachchan, Alia Bhatt and Ranbir Kapoor which is to be released in September 2022.
What is Saurav Gurjar's Height in feet?
6 feet 8 inches (2.03 meters)
What is Saurav Gurjar's Weight?
136 Kgs (300 lbs)
What is Saurav Gurjar's age?
37 years in 2022 (Born 26 September 1985)
Saurav Gurjar's Religion?
Hinduism. Saurav is a Proud Hindu and a Shiva Devotee
Saurav Gurjar's Wife Name?
Saurav is Unmarried. Neither does he have any ongoing affairs/ relationships.
Where was Saurav Gurjar born?
He was born in Madhya Pradesh's Dabra, a town near Gwalior on 26th September 1985.
Which is Saurav Gurjar's Home Town?
He belongs to MP's Dabra. A town near Gwalior.
Why is Saurav Gurjar so Popular?
He is very popular among people, especially the youth because of his outstanding Personality, Body, and Style. His role as Bheem in the Mahabharat 2013 won the hearts of many around the Continent. He was previously a Professional Gold Medalist Kickboxer who won multiple national-level competitions.
How much is Saurav Gurjar's Net Worth?
Sources reveal that he has an estimated net worth of 70 to 100 crore rupees
Role of Saurav Gurjar in Sankatmochan Mahabali Hanuman
He played the role of Raavan and Vali.
Role of Saurav Gurjar in Star plus Mahabharat 2013
He played the role of Bheem, one among the five pandava brothers.
When is Saurav Gurjar's Birthday?
26th September