Introduction
Gaurav Taneja is an Indian Bodybuilder, YouTuber, Certified Fitness Trainer, Vlogger, and a Commercial Pilot. He is an IIT graduate who completed his Engineering from IIT Kharagpur. Gaurav is loved by millions of his fans all around the Country. He is widely recognized for his vlogging YouTube Channel called 'Flying Beast.'
Gaurav Taneja previously won many National Level Bodybuilding Titles and Competitions including the IBBF and DBBA in 2013. He is one of the first few YouTubers who provided people with genuine and scientific information about fitness and nutrition when the craze for gym workouts was growing drastically.
Also read: Abhinav Mahajan: the Indian Fitness Trainer who alone became a tight slap to ones spreading fitness myths and bro-science on Health & Fitness
Saurav Gurjar: The 7 Feet tall, 136 kg Indian GIANT WWE Star and the pride of India
Quick Information on Gaurav Taneja
Personal:

Full Name:


Gaurav Taneja

Age:


36 years (in 2022)

Height:


5′ 7″ (170 cm)

Weight:


94 kgs (207 lbs)

Diet Pattern (Veg or Non-veg):


Non-Veg

Birthday:


9 July (birth year: 1986)

Relationship/ Marital Status:



Married to Ritu Rathee, a Pilot by Profession.

Nationality:


Indian

Religion:



Hinduism

Hometown:

Kanpur (UP) and New Delhi

(He earlier spent years in Chennai and America for Education and Job)
Professional: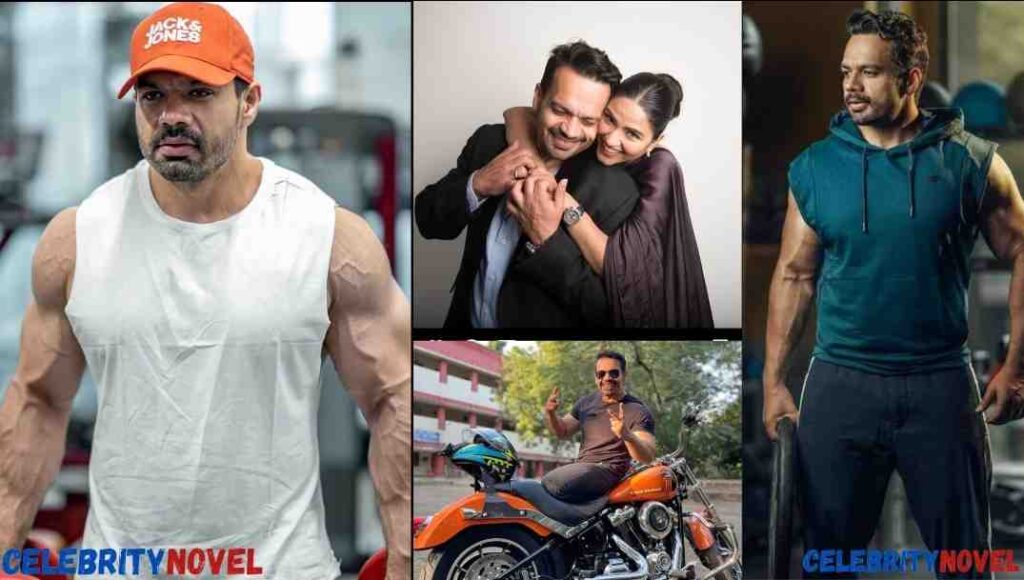 Education and Training:

Primary and Secondary Education from Jawahar Navodaya Vidyalaya in Ghazipur and Dr Virendra Swaroop Education centre in Kanpur

Civil Engineering from IIT Kharagpur (2004-2008 batch)

Ground and Flight Training from North Texas Academy of Flying School in the US.

(Currently pursuing Law from the "Campus Law Centre – Faculty of Law, University of Delhi."

Profession:


Pilot (at Airbus320)

Full-Time Vlogger (runs YouTube channel called 'Flying Beast' since late 2017 )

YouTuber: Runs fitness Channel called 'Fit Muscle TV' since late 2016

YouTuber: Runs gaming and live stream channel called 'Rasbhari ke Papa'

Civil Engineer (currently not practicing)


Achievements:

Champion at Inter IIT Bodybuilding Competition for 2 years (2007-2008)

'National Pro Athlete' by IBBF Title Holder

Acquired the first place at DBBA 2013

3x YouTube Silver and Gold Play Buttons


Interests:


Health and Fitness (Especially Gym Workouts)

Vlogging

Exploring and Learning about new things

Travelling

Helping the Needy

Influencing

Promoting the Vedic culture and Science

Controversies:

1. Suspended by Air Asia for allegedly defaming the company and spreading misinformation, as said by the Airline Representatives in Mid 2020. In June 2020, Gaurav stated that "Air Asia is Neglecting the safety measures which they have to take for the safety of their Passengers, Pilots, and Aircraft. A few days later, he uploaded a video on YouTube where he precisely explained how the Airline company forces their pilots to land the aeroplane in a 'Flat three landing' style which is very risky for the passengers and pilots, and how it puts the life of 180 passengers on risk. Later this matter took the form of a legal case being fought in the Devanahalli court of Karnataka that resulted in the suspension of two senior Air Asia senior executives by DCGA.

2. In late 2021, after a suicide attempt by Manoj Patil, an IFBB Pro bodybuilder, the entire fitness industry icons and bodybuilders started protesting against the businessman Sahil Khan who is said to be the culprit behind Manoj's suicide attempt. Amidst the controversy, Gaurav made a statement against Sahil Khan where he called him a 'Face Icon.'
The statement by Gaurav on Twitter provoked the fans of Sahil Khan, who then criticized Gaurav in the context that Sahil was a good friend of his and that he was a betrayer.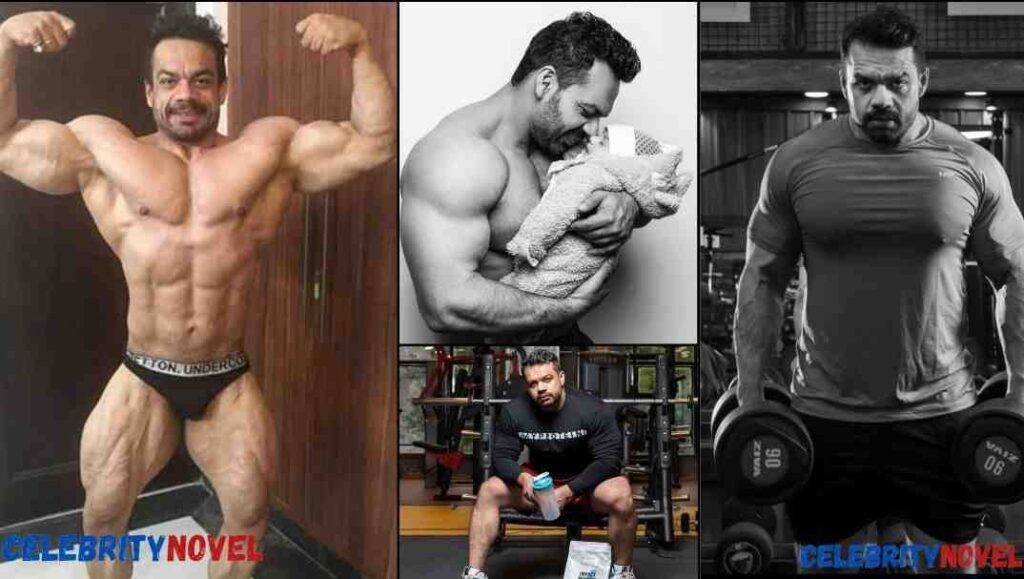 Early life and Journey of Gaurav Taneja
Gaurav was born and brought up in UP's Kanpur. He was born on 9 July 1986 and is the only son of his parents. Gaurav's father, Yogendra Kumar Taneja worked in a Bank, and his mother, Bharti Taneja was a teacher by profession. Since childhood, Gaurav dreamed to fly airplanes and become a Pilot.
Gaurav completed his secondary education at Jawahar Navodaya Vidyalaya in Ghazipur and Dr. Virendra Swaroop Education center in Kanpur. After this, he sincerely started preparing for his competitive examinations to get admission to a reputed engineering college.
With complete dedication and hard work, Gaurav successfully cracked the JEE competitive examination with All India 1834th Rank on the first attempt and consequently got his admission to the IIT Kharagpur.
Since the days of schooling, Gaurav had developed an interest in fitness, especially in the field of gymming. He used to watch Arnold Schwarzenegger doing bicep curls with dumbbells.
He was so inspired by Arnold, that he used to imitate him by doing the same exercise in the bathroom using the buckets filled with water. He used to do it in an unprofessional way but never lost his interest and dedication to fitness.
He spent hours in the College Gym for his routine workouts. With time, he developed such a bulky physique that he became capable enough to compete in the Inter IIT bodybuilding competition, which he did and ultimately won the 1st prize!
Soon bodybuilding was no more a subject of interest to Gaurav Taneja because it had now become a passion for him. Gaurav didn't want to limit his standard to just the inter IIT level competitions. He instead wanted to grow, grow and grow!
Now that Gaurav had reached an advanced level in the sport, he also developed the need for strict and high protein diets. He also had to work out with the heaviest weights for years consistently.
Supplements at this stage were a necessity, but Gaurav's financial conditions didn't support him to access them, which is why he had to somehow manage with his only natural diet.
He didn't complain and rather started working hard to develop his physique to get an even bulkier one.
With utmost dedication, hard work, and years of consistency, Gaurav had finally developed such an exceptional physique, that he could easily compete in the State and National level competitions.
In 2013, he won the title of 'National Pro Athlete' by the 'Indian Body Building Federation' (IBBF).
He became the overall champion in the 'Delhi Body Building Association' (DBBA) in the same year. Earlier, he also reserved twice the first place in the inter 'IIT Bodybuilding competition' in the years 2007 and 2008.
After his graduation in Civil Engineering in 2008, Gaurav had many opportunities ahead but he always felt that he wasn't doing what he aspired to. His dream from childhood was to become a Pilot.
One day, with slight hesitation and fear in his heart, he visited his father to reveal his plans about being a pilot. He told him that he wanted to become a pilot, for which he required further training and education in an Aviation Institute.
Gaurav's father didn't lose his temper but slightly opposed his decision because nobody from his family was ever a pilot. But later on, Gaurav's father understood the situation, and he finally agreed to assist Gaurav in whatever he had planned.
Gaurav soon joined an Aviation school named the 'North Texas Academy of Flying School' in the US.
After training for about a year, Gaurav was to India to practice as a Pilot. Initially, he worked as an Instructor in the 'Alpha Aviation Group' but soon became a Pilot at Indigo Airlines in 2011.
He worked at Indigo Airlines for about nine years and then moved to 'Air Aisa' in 2019. He was fired by 'Air Asia' in 2020 because of several issues that later became a controversial matter. (The controversy revealed ahead)
Currently, Gaurav Taneja is pursuing Law from the "Campus Law Centre – Faculty of Law, University of Delhi."
In January 2022, he announced that he and his wife Ritu Rathee, will be launching a Start-up very soon, for which they have multiple ideas.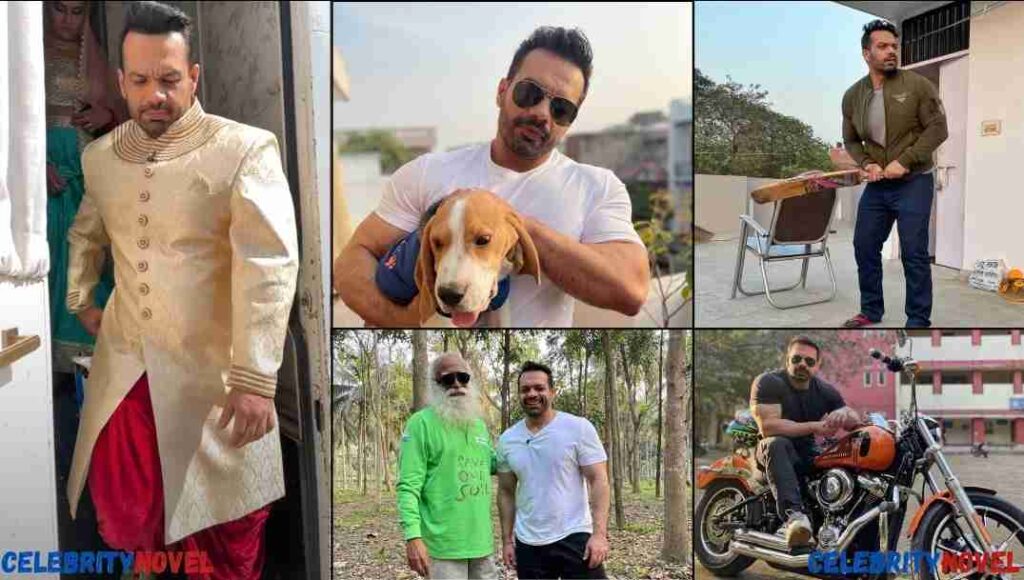 The start of YouTube Career
By 2015, Gaurav had gained a significant level of experience and knowledge about health and fitness. At the same time, he earned so much fame that even his name got embedded in his college's "Honourable People List."
Gaurav now wanted to reach out to more and more such people who aspire to stay fit or do bodybuilding. He wished to guide people the right way who are into fitness and who have poor access to genuine training and knowledge.
For this purpose, he started uploading videos about the correct technique for performing various exercises in the Gym of Facebook.
In no time, he experienced a very positive reaction from the audience. People started liking his content on Facebook and demanded more of it. After a few months, one of Gaurav's friends suggested that he better uploads his videos on YouTube rather than on Facebook. Upon receiving more such suggestions, he finally decided to follow them.
On 30 November 2016, Gaurav Taneja started his own YouTube Channel called "Fit Muscle TV." The new Hindi fitness channel soon became one of the most successful and popular Fitness Channels on YouTube.
Year by year the popularity of "Fit Muscle TV" increased rapidly, after which Gaurav started sharing clips about his personal life too, with his audience. He started uploading Vlogs on the same channel.
Upon realizing that people were loving his Vlogs a lot, on 1st December 2017, Gaurav decided to create a separate channel for his daily Vlogs, and so he named it "Flying Beast!"
In a year or so, 'Flying Beast' reached the same level as Fit Muscle TV. Both had about 1.3 million Subscribers then.
After another year, 'Flying Beast' had double the subscribers compared to 'Fit Muscle TV,' and today, it has about 4.5 times more the subscriber count than 'Fit Muscle TV!'
Today, 'Fit Muscle TV' and 'Flying Beast' are both highly successful and followed YouTube Channels in India.
On 8 July 2020, Gaurav started another YouTube Channel called 'Rasbhari Ke Papa.' The purpose of this channel was to upload gaming videos. Gaurav usually goes live on this YouTube channel.
The new channel by Gaurav Taneja made a world record of completing 1 million subscribers in the shortest span of just four days!
Another record that the channel made was that it became the only channel to have more than 82 same name fake channels created in just 13 hours of its launch.
Lesser Known Facts about Gaurav Taneja AKA Flying Beast
Gaurav Taneja is a multi-talented personality. He is an Engineer who graduated from IIT, a professional Bodybuilder and fitness trainer, a YouTuber running three YouTube channels having millions of subscribers, and a commercial Pilot. Currently, Gaurav is pursuing Law at a Government university in Delhi. He will become a lawyer by 2025.
Gaurav is a Nationalist. He is a proud Indian who can never withstand somebody criticizing his nation and culture.
Gaurav is a good Father, Husband, and Son who never misses an opportunity to serve his family.
Gaurav is the only YouTuber to reach a 1 million subscribers count in the earliest span of just four days! (on the 'Rasbhari ke Papa' YouTube Channel)
Gaurav has previously been a national-level champion in Bodybuilding. He won many titles and competitions from 2007-to 2015 including the title of 'National Pro Athlete' by the 'Indian Body Building Federation' (IBBF) and the overall champion by DBBA.
Gaurav is one of the few such YouTubers who run multiple million subscriber channels on YouTube.
Even after so much Name, Fame and Wealth, Gaurav doesn't have any Ego about himself or his Achievements. He is a very down-to-earth Person by Character.
Gaurav believes that with dedication and passion in Heart, one can achieve even the impossible-seeming dreams.
Gaurav is a Tea Lover. He is so fond of this beverage that no follower of him is unaware of this fact.
Gaurav loves nature. In one of his Vlogs, he revealed that places covered with greenery and mountains please him a lot. He also loves animals.
Frequently Asked Questions
Who is Gaurav Taneja?
Gaurav Taneja is an Indian Bodybuilder, YouTuber, Certified Fitness Trainer, Vlogger, and a Commercial Pilot. He is an IIT graduate who completed his Engineering from IIT Kharagpur. Gaurav is loved by millions of his fans all around the Country. He is widely recognized for his vlogging YouTube Channel called 'Flying Beast.'
What is Gaurav Taneja's age?
He turned 36 years on 9 July 2022. He was born in the year 1986.
What is Gaurav Taneja's Height?
Gaurav is 5′ 7″ (170 cm)
What is Gaurav Taneja's weight?
94 kgs (207 lbs)
What is Gaurav Taneja's Net Worth?
Gaurav Taneja's approximately has a net worth of 55 to 65 crores in 2022.
Which model of BMW does Gaurav Taneja own?
In April 2021, Gaurav bought a new BMW X4 top-end SUV. The on-road price of the same ranges from 70 to 75 lakhs INR
.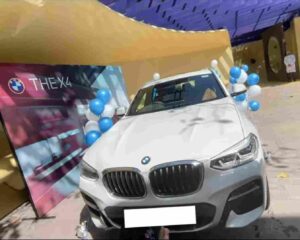 What is Flying Beast's Start-up plan?
In January 2022, Gaurav and Ritu Rathee revealed that they were planning for a start-up. Neither did they disclose their idea, nor did they give any hint about it. As of now, their Start-up idea is entirely unknown.
What is Gaurav Taneja's Education qualification?
Gaurav completed his civil engineering from IIT Kharagpur in 2008. He then moved to the US for his Aviation training to become a Commercial Pilot. He received his training from the North Texas Academy of Flying School for about a year.
What is Gaurav Taneja's daughter name?
His first daughter's real name is Kairavi Taneja although she is always called 'Rasbhari.' His second daughter's real name is Chaitravi Taneja whose nickname is Pihu.
Does Gaurav Taneja have any sibling?
Gaurav has a sister namely Swati Taneja Bhatia. She is around 4 years young to him.
Where does Gaurav Taneja live?
Gaurav lives in Kanpur and Delhi. Sources reveal that in Delhi, he lives in the Janakpuri region.
Why is Gaurav Taneja studying law?
Ever since the Air Asia controversy and its legal hearing began, Gaurav had decided to pursue LLB. This was because he wanted strong assistance in fighting the case against Air Asia, which he felt only he could do.
When did Gaurav Taneja get married?
Gaurav was married to Ritu Rathee on 5 February 2016. Ritu is also a Pilot by profession.
When is Ritu Rathee Taneja's birthday?
20 November. She was born in 1990 and is about 31 years old in 2022.
Why did Gaurav leave the job of Pilot?
Gaurav was fired by Air Asia in mid-2020 because of his statements against the company on Twitter. The company alleged Gaurav of spreading misinformation and defaming the company.
What is Gaurav Taneja aka Flying Beast's monthly earning from YouTube?
He earns about 14 to 20 lakhs INR per month approx from YouTube ads, sponsorships, and product promotions.
Social Profiles