Who is Abhinav Mahajan?
Abhinav Mahajan is an Indian Fitness Trainer, Model, and Tiktoker born in Punjab. He runs a YouTube Channel on Fitness, lifestyle, personality, and Nutrition with 1.7 Million subscribers. (Social links at the end)
Abhinav Mahajan has an inspiring and struggling story behind his success. As we see him today as a strong and fit man, it wasn't the same a decade ago during his childhood.
In the TedX Talk held at Manipal University, Abhinav Mahajan reveals his story point by point. To know about his life journey, continue reading.
Click here to watch the TedX Talk video on YouTube: Abhinav Mahajan TedX.
Quick Information on Abhinav Mahajan
Personal:
Full Name:
Abhinav Mahajan
Age:
31 years (As per June 2021)
Height:
6'1″
Weight:
80 to 85 kgs
Birthday:
23rd June, 1990.
(Chandigarh, Punjab, India)
Food/ Diet Pattern:
Non-veg
Relationship/ Girlfriend/ Marital status:
Not Married. No existing relationship/ girlfriend
Nationality:
Indian
Religion:
Hinduism
Hometown:
Chandigarh/ Delhi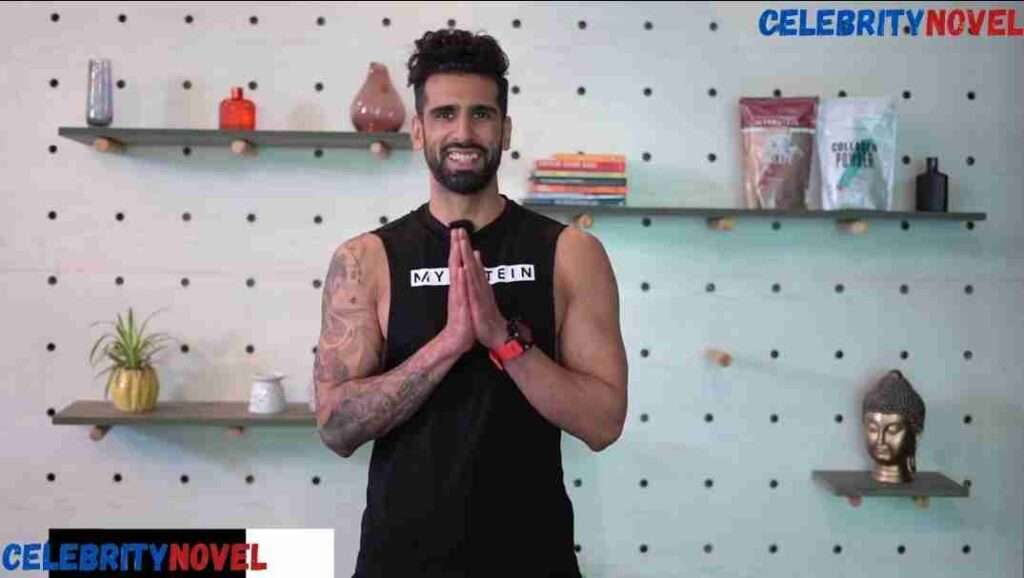 Professional:
Education:
DAV School
Profession:
Fitness Trainer, YouTuber, Former Tiktoker and Social media influencer
Interests:
1. Nutrition and fitness
2. Travelling
3. Influencing people
Story Of Abhinav Mahajan:
Abhinav Mahajan was born and brought up in Punjab, India. A state with highly energetic and vibrant people!
Also read: "The Journey of Bharat Singh Walia from a skinny Punjabi boy to a professional Bodybuilder and Mr. Universe Titleholder.
At his school age, Abhinav was a weak, insecure, and introverted person by nature. He tried making friends but ended up getting himself bullied.
He was a student who frequently got bullied by his classmates for his looks and personality. Abhinav was very fed up with this and wanted to get rid of this. He even prayed to Goddess Durga at times!
One day his mother bought a pair of dumbbells from somewhere. She called Abhinav to come out and see what it is.
She said, "Here, Abhinav, I bought something for you!"
"What's this?"
"These are called Dumbbells!"
"What am I supposed to do with it?"
"You will soon figure it out by yourself!"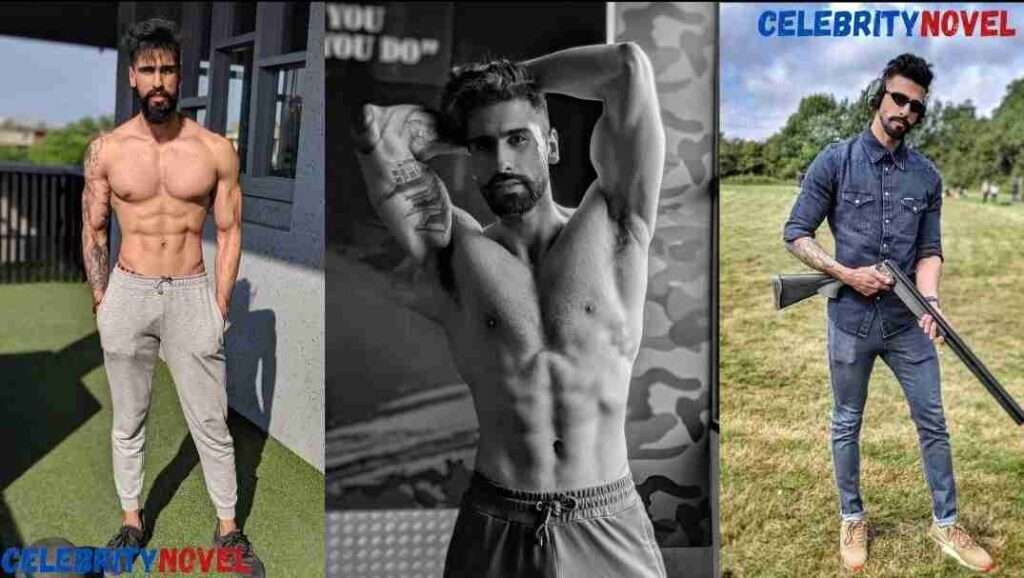 The First bicep-curl rep that made his life
Abhinav, the teenaged boy, used to watch Arnold Schwarzenegger on Television. He remembered how the latter practiced various exercises using dumbbells. So he tried imitating the great him by performing some bicep curls in his wrong and immature way.
Although his method wasn't correct, he did feel the pump in his bicep muscle. He successfully performed six repetitions that day. After fifteen minutes, when he saw his arms in the mirror, he was amazed. He shouted aloud, "Oh my God!" in excitement.
But why?
Well, he saw a vein pop up on his arms that made him scream in excitement. He never saw such a thing in his body. Which is why he got extremely surprised.
No pain, No gain!
The next day when he woke up, he felt extreme pain in his arms. It was a dreadful one that Abhinav had never experienced in his life. He rushed towards his mother and asked if he was alright or would have to get a consultation from the doctor.
"Mom, am I alright? Please answer me, Mom. Mom? Will I get rid of this pain soon?" He asked his mother in a mixed feeling of curiosity and fear.
"Yes, Abhinav. Don't worry, it's natural. It is the outcome of lactic acid in your body. Your body is healing. You will be alright within one or two days!"
Mom, are you serious? An Acid in my body? Will not my organs get burned inside?
"Oh no, Abhinav!" amusingly replied the mother.
"It's not a dangerous acid. It is just a natural one which your body produces for carrying out various functions."
"Okay, Mom," said Abhinav in a confused manner.
Abhinav's mother was a Biology teacher by profession, that is why she had good knowledge about the body.
However, Abhinav did not know much about the body and its mechanism, but he somehow continued to perform the exercises daily in his unprofessional way.
Consistency and Addiction of Abhinav for workouts
He was addicted to it. Within a month, he gained good muscle mass. A classmate approached him and said, "Hey Abhinav? Are you going to the gym these days? Your arms look big!"
Abhinav immediately said, "No! No! NO! Who told this to you? I am not going to any gym."
With time, things got changed. The Abhinav who was once a weak, and introverted person who frequently got bullied, now became a very strong and confident personality.
After a few months, Abhinav joined a nearby gym and went there for several years. His body had become flexible, and muscular in no time. His personality became like that of a fitness model. He gained lots of confidence.
Journey of Abhinav Mahajan to being a fitness model and trainer
After completing the schooling, Abhinav told his parents that he would want to go to Delhi for a job. Yes! He lied!
Abhinav came to Delhi to give auditions for various events and modeling shoots. He had no money in his pocket. He was in a debt of rupees 1.5 lakhs to his friends because he had to spend money on necessities of food and shelter, for which his pockets never supported him.
For one whole year, Abhinav was unemployed. He gave multiple auditions in different companies and regions but was rejected by all. After spending so much time in utter stress, pressure, and confusion of life, he finally decided to go back to his hometown in a week.
He thought, if he doesn't receive any good news within a week, he will pack his bags and take the first train to his hometown after seven days.
On the same evening, he gets a call. It was for an invite to an audition held at a distance from his residence in Delhi. Abhinav decided to give himself the last chance.
The next day, he gave the audition. After the audition, he thought of nothing more than his plans for leaving the city.
The phone call that changed his life
Two days later, he gets a call, and the person says, "is it Abhinav I am speaking to?"
"Yes"
"Hey, you! Stop wearing those blue lenses. You are selected!"
"What? Hello? Hello? Oh my god. Thank you, sir. Thank you very much."
He got his first job. Slowly, with the passing time, he received more offers from companies, and soon, he became a successful Model.
Abhinav Mahajan's story is a very inspiring one for many who aspire to dream big and achieve big goals. He is a role model to many fitness and personality-oriented people.
Some interesting facts about Abhinav Mahajan:
Abhinav Mahajan has outstanding communication skills and a good sense of humor, for which people like him very much.
His YouTube channel on fitness is comparatively outstanding since he explains everything precisely and clearly.
A reason people like Abhinav Mahajan's content on YouTube is that he always explains everything in a scientific way.
Meditation has played a crucial role in Abhinav's life and success.
Abhinav neither consumes alcohol nor promotes it. He does not smoke.
Abhinav Mahajan was in a financial crisis when he came to New Delhi from his hometown for building a career in fitness modeling. He was in debt of up to 1.5 Lakhs from his friends. He borrowed money from them to meet his necessities of Food and shelter.
Frequently asked Questions
Who is Abhinav Mahajan?
Abhinav Mahajan is a popular YouTuber, certified fitness trainer and model. He has over 1.7 million subscribers on his YouTube channel: ABHINAV MAHAJAN where he uploads content on Fitness, Nutrition and Grooming.
Who is Abhinav Mahajan's girlfriend? Is he single?
Sources reveal, he is single.
What is Abhinav Mahajan's height?
Abhinav is 6'1″ (185 cm)
What is Abhinav Mahajan's weight?
His weight ranges from 68 kgs to 70 kgs (150 lbs to 154 lbs)
Does Abhinav Mahajan drink or smoke?
No. He neither drinks alcohol nor smokes.
When is Abhinav Mahajan's date of birth?
23 June. He was born in 1990.
Where does Abhinav Mahajan live?
He lives in his hometown Chandigarh in Punjab. He also spends much of his time in Mumbai.
Social Profiles:
References: