Who is Nityanandam Shree
Nityanandam Shree, often known as Yogi Nitya and Guru Nitya, is a Yogic Scientist, Guru, and YouTuber. He creates content on Ayurveda and Yoga. Sources reveal that Nityanandam Shree is one of the most genuine YouTubers to provide information on Vedic Science. (Contact details along with the Ashram location and social profiles at the end)
He runs two YouTube channels, namely:
Nityanandam Ji also runs an Ashram in Punjab's Amritsar. He organizes free yoga and meditation camps for people at various locations. He also runs Meditation camps, Spiritual courses, and seminars on Ayurveda globally.
The mystic yogi of India is the founder of 'Sanskriti Bazaar' and 'Vishwa Mangal Sadhna.'
Nityanandam Shree has the vision to spread the knowledge of Yogic Culture to all parts of the world for the sake of humanity and the well-being of people. He is working to spread the importance of Yoga, Ayurveda, and Spirituality in life globally.
The early life of Nityanandam shree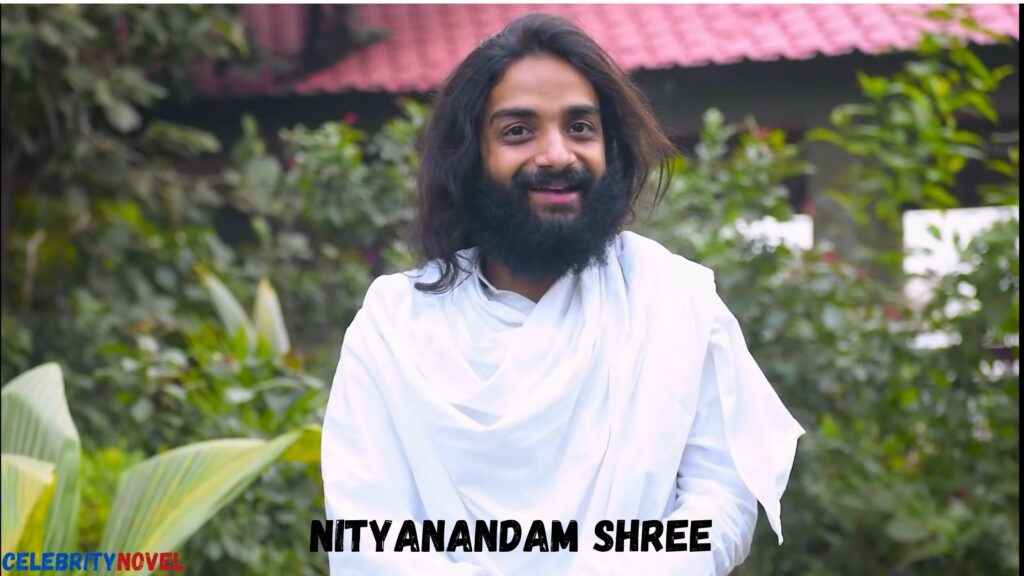 Unlike many Indians, Nityanandam had very less engagement with the western culture. Since his very childhood, Nityanandam spent time learning about the Vedic Culture. He read many scriptures and texts on Ayurveda and Philosophy.
'Yoga and Meditation' occupied a crucial part of his childhood time.
At 19, Nitya had a deep spiritual experience that left him so enchanted that he decided to spread his invaluable knowledge of spirituality and yoga to the entire world. For this purpose, he started the "Vishwa Mangal Sadhana." an organization for public service with no profit and no religious orientation.
Some famous scriptures which Nityanandam has briefly studied are:
Shreemad Bhagwatam,
Shri Ramacharitamanas,
Shreemad Bhagawad Geeta,
Madhav Nidan,
Astavakra Geeta,
Shree Guru Geeta, and many more.
Vision and Future Goals of Yogi Nitya
"Vasudaiva Kutumbam" (The entire world is one family) is the ideology of Mr. Nityanandam. He believes in the well-being of everybody, no matter which religion, caste, or region they belong to.
When he entered the deep phase of his Dhyana Sadhana, he felt a need to spread the knowledge of the same experience to the world. This is the reason he works free of cost.
Quick Information Table
Personal:
| | |
| --- | --- |
| Full Name: | Nityanandam Shree |
| Age: | 35 (unofficial) |
| Height: | 5'5″ |
| Weight: | 62 kgs |
| Nationality: | Indian |
| Home Town: | Amritsar, Punjab |
Professional:
Education:

Graduate + Scholar in Vedic Science

Learnt 25+ Ancient Vedic Scriptures

Masters in Ayurveda and Yoga



Profession:


1. Yoga and Ayurveda Guru

2. Professional Nutritionist

3. YouTuber

4. Philosopher and philanthropist

5. Influencer- Fitness, lifestyle, and spirituality

6. Spiritual Leader

7. Life Coach


Interests:


1. Welfare of Society

2. Helping people with their health and life problems

3. Establish awareness about the importance of Ayurveda and Yoga in life

4. Develop the spiritual life of people globally

5. Guide people to the right path

6. Animal Welfare

7. Meditation, Pranayama, and Yoga

Some Interesting facts about Nityanandam Shree:
Once upon a time, during his Gurukul Vidhya, Nityanandam approached his guru with a complaint that everybody made fun of him for his voice and tone. What his guru answered to his complaint was something that completely changed Nitya's perspective. He said, "Why are you complaining about something that makes people joyful and gets a smile on their faces? You should instead be happy that you are a reason for people to laugh." Such kind thoughts from his guru left him amazed.
Nityanandam shree is widely popular for the unbiased statements he makes on various social causes. His clarity and sense of judgment are what people always appreciate him for.
Nityanandam is one of the very few Ayurvedic Doctors/ professionals who believe in curing ailments naturally. Unlike many Ayurvedic practitioners, he never suggests people take many medicines. He says, "If ailments or disbalances in the body occur naturally, there is a 99% chance of them getting cured naturally as well!"
Nityanandam's voice and tone of talking are so gentle and polite that people love to watch more of his videos.
Even though Mr. Nityanandam and his NGOs are highly efficient and professional at their work, they have no intentions of making profits through their work and service.
Social Profiles:
Nityanandam Shree's Ashram Location (via Google Maps)