Who is Darpan Vasudev?
Darpan Vasudev (42 years as of 2022) is a 'Self-awareness' speaker from Hyderabad, Telangana. Mr. Darpan has a huge number of followers for his mesmerizing speaking skills, Personality and the ability to change one's perspective towards life.
Mr. Vasudev has transformed the lives of thousands of people all over the country. He conducts workshops for Senior Police Officers, Industrialists, Doctors, School Principals, Lawyers, Charted Accountants, Teachers, Students, and Parents.
Also read about: Praveen Teotia, one of the Top marathon runners of India, who was the warrior of the 26/11 attacks and the only person to survive a Lung Puncture in the world.
As per the latter's very own Linked in Profile, he holds and expertise in:
End to end school set-up and management
Self-awareness and cognizance programs for civil services employees, school principals, parents, teachers, NRI Forums, senior management, faculties of Graduation colleges.
He also provides assistance in Setting up new business Verticals Human Resource Management.
He was featured on several Educational Television programs.
Mr. Vasudev currently works at 'Mindstorm Global' (www.mindstormindia.com).
Formerly, he was the Vice President of Next Education India Pvt Ltd and, before that, he was the National Head at Zee Learn Ltd.
Coming to education, Mr. Darpan is a graduate of the Bhavans College, Hyderabad. He has qualified his Bachelors and Masters in Business Administration.
Some Heart Touching lines by Darpan Vasudev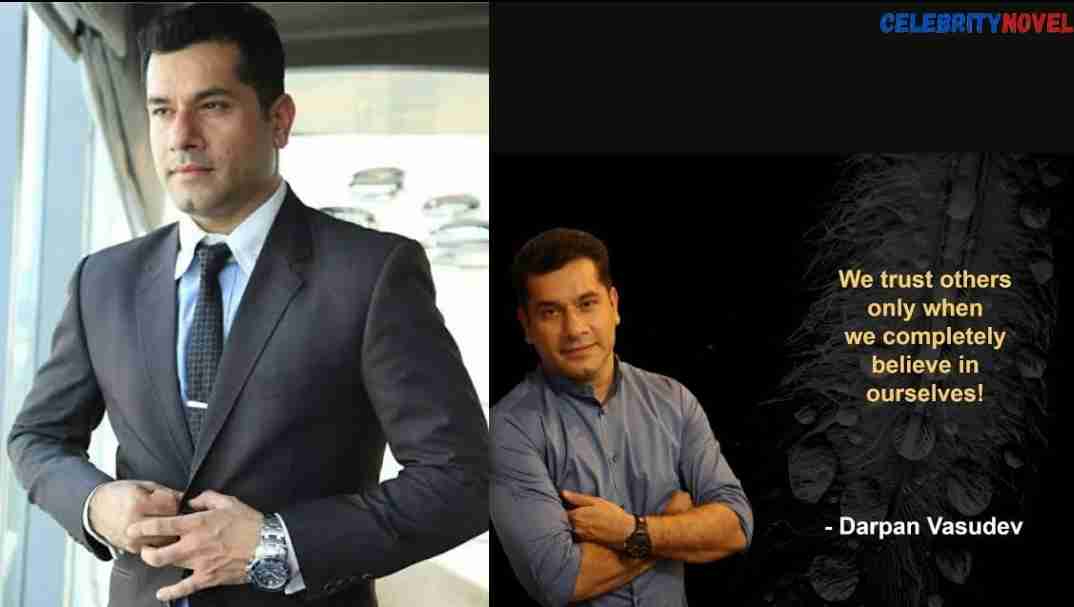 "Three kinds of people:
The one who Do,
the one who talk, &
The one who talk about the ones who do!" ~Darpan Vasudev
---
"You may not realise it- But the Worst Emotional Feeling is someone's Sympathy towards us!" ~ Darpan Vasudev
---
"An Intelligent Person can pretend to be a Fool, but a Fool can never pretend to be Intelligent!" ~Darpan Vasudev
---
"We Awaken, When we Close Our Eyes!" ~Darpan Vasudev
---
"Some Acquire Some Knowledge and Think they are very smart; and some Acquire a lot of Knowledge and Believe they don't know much!" ~Darpan Vasudev
---
"When we don't work hard, We Stop Believing We can be successful, and When we Work Hard, We stop Expecting We can be Successful!" ~Darpan Vasudev
---
E= 'Everything you can Achieve'
G= 'Goes Away from You'
O= 'Only Facade Remains' ~Darpan Vasudev
---
Quick Information Table
Personal:
Full Name:
Darpan Vasudev
Age:
42 years (in 2022)
Height:
5'11"
Nationality:
Indian
Birthday:
27 March, 1980.
Hyderabad, Telangana
Education and Profession:
Education:
Bachelors and Masters in Business Administration from Bhavans College, Hyderabad
Profession:
1. Self-awareness' and Motivational speaker
2. Currently works at 'Mindstorm Global' company
Interests:
1. Likes to promote self-awareness among people
2. Guiding people to the right path
Works and Future vision:
Written thousands of quotes and further creating hundreds of videos on Self Inspiration, introspection, life skills, attitude, growth, etc.
Frequently asked Questions
Who is Darpan Vasudev?
Darpan Vasudev is a Self-awareness and motivational speaker from Hyderabad. He is highly popular among people for his amazing personality, speaking sills and highly influencing speeches.
What is Darpan Vasudev's age?
Born in 1980, he is 42 years old in 2022.
When is Darpan Vasudev's birthday?
Mr. Darpan was born on 27th of March, 1980.
Social Profiles
References: