Who is MBA Chaiwala?
Prafull Billore, also known as the "MBA Chaiwala" is a self-made successful entrepreneur from Ahmedabad, Gujarat. He is the Founder and Ceo of the Franchisee 'MBA Chaiwala', a restaurant that serves tea and other beverages.
Prafull has an inspirational and struggling story behind his success.
Also Read:
The Story of Abhinav Mahajan from a frequently bullied boy to the most admired Fitness Model
Journey of Bharat Singh Walia- From a Skinny weak boy to the greatest Bodybuilder
Quick Information about MBA Chaiwala
Personal:
| | |
| --- | --- |
| Full Name: | Prafull Billore |
| Birthday: | 14 January, 1996 (26 years in 2020) |
| Birth Place: | Dhar, Indore, Madhya Pradesh |
| Height: | 5'10" |
| Nationality: | Indian |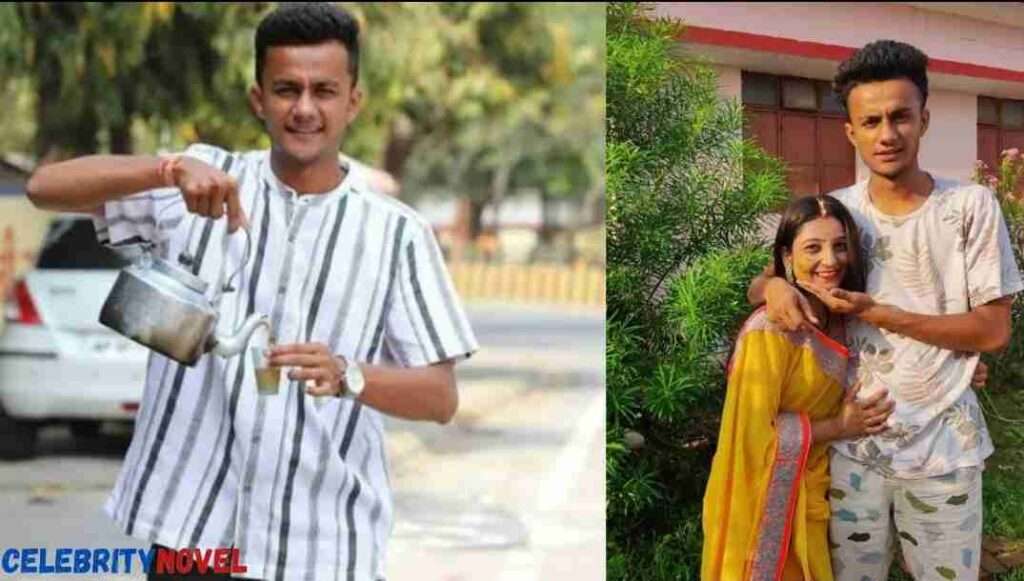 Professional:
Education:
B.Com (Bachelors of Commerce)
Profession:
Entrepreneur, YouTuber and Influencer (motivational speaker)
Interests:
1. Influencing people
2. Self-education
3. Welfare of the society
Journey of Prafull Billore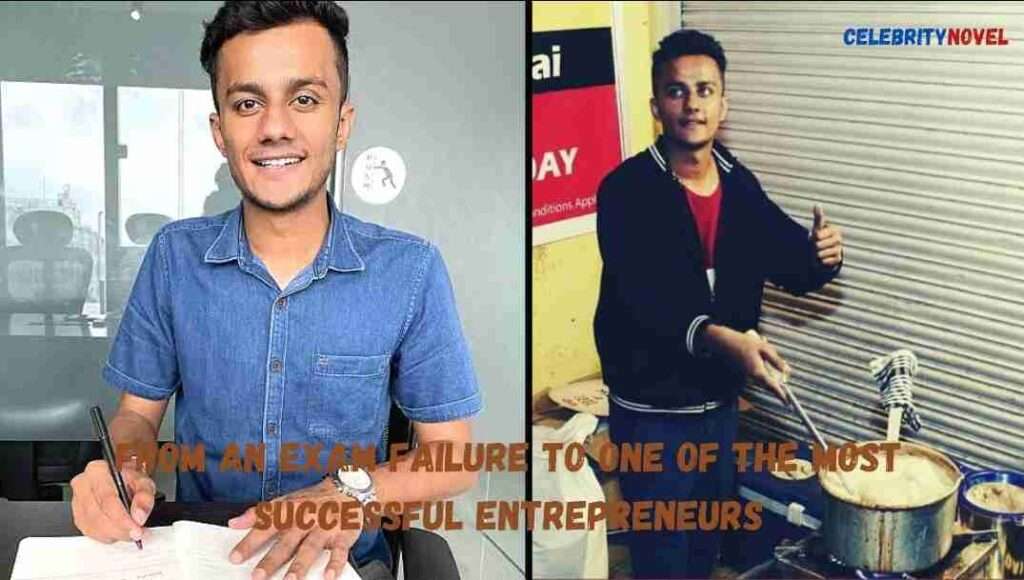 In 2014, Prafull Billore was preparing for the entrance exams for his further studies in Business Administration. (MBA).
He was working hard to crack the competitive entrance exams like CAT, XAT, and NMAT to get admission to the top universities of the country like IIM and NIMIMS.
First attempt and Failed.
The second attempt and once again failed.
Third attempt and, you know what?
Once again failed!
Three consecutive failures left Prafull heartbroken. It was a time when the man was having pressure from all sides. The parental pressure to pursue the MBA and secure life, and the pressure of making money to improve life.
But somewhere between everything, Prafull had a dream of doing something extraordinary.
He started exploring cities like Bangalore, Hyderabad, and other metro cities just for the sake of understanding the world.
He didn't have enough money but somehow managed to travel using his earlier savings.
During his travel to different cities, he understood well the fact that for him 'MBA' is not something he shall do in the future by any chance.
He started working in a McDonald's store where he was paid 37 rupees per hour. He chose to work for Mcdonald's because he once read that the billionaires like Jeff Bezos and Bill Gates had once worked for little roles in not-so-big stores.
He worked at McDonald's for four and a half months. During this, many people liked Mr. Prafull for his kind behavior, speaking skills, and fluent English.
Soon Praful realized that by working at Mcdonald's, he was not growing his career by any angle. He then quit his job and took some time to decide what to do next.
Start of Tea stall in Ahmedabad
He came to Ahmedabad, Gujarat. After 50 days of thinking and planning, Praful decided to start a Tea business.
A famous quote hit his mind before he began working on the decision- "Dream big, start small."
He chose "Tea" and not any other beverage or snack because he knew that 'Tea' is the only beverage that almost every Indian consumes. No matter what the occasion is, whether sad or happy, no matter what the region is, whether North or South, Tea is everywhere.
He made a phone call to his father, a farmer by profession, and asked him to send ten thousand rupees for his studies. Yes, he lied!
A person who never made 'tea' for himself, never washed any utensils by himself, never done any cooking work had decided to start a Tea business!
His father sent him the money.
From a local shop, he bought all the requirements for making the tea. Mr. Prafull revealed in an interview that he carried his cooking work on a roadside place that had mosquitoes and flies all around.
He started selling his 'Tea' on a roadside area in a typical roadside Tea seller style!
For a few months, everything was going on well. Prafull earned good money, name, and fame. After a few months, when his business started gaining more popularity, the neighboring tea sellers were experiencing a considerable decline in their sales.
A few days later, many neighboring tea sellers approached Prafull in a union and forcefully pushed him out of the area along with his tea stall. They couldn't withstand their businesses going in vain just because of a 22-year-old boy!
The game has just started! How can I end it so easily?
Prafull wasn't someone to accept defeat so easily. He approached a place beside a hospital and got a small area rented for rupees ten thousand a month.
He then named his shop "MBA Chaiwala" from its previous name, "Mr. Billore Ahmedabad."
Prafull revealed in an Interview that after adding "MBA" to his shop title, he faced lots of mocking from people. Everybody passing by the shop made fun of the restaurant and its name. This made Prafull deeply heartbroken.
When people asked him about the "MBA" in the shop title, Prafull simply replied saying that the MBA stood for 'Mr. Billore Ahmedabad' and had no connection with the degree.
Day by day the sales increased and the cafe was getting even more famous. Not because of the title, but because of the service and innovation that Prafull often implemented! Sometimes he offered tea for free to single people on valentines day, and sometimes he came up with other unique ideas.
MBA Chaiwala frequently got invitations to serve in different events all over the country.
The cafe regularly contributes to the welfare of society by various means.
Some interesting facts about Prafull Billore:
Prafull Billore once said, "I joined a local College in Ahmedabad to pursue MBA. But on the 7th day of my college, I left it because I felt that the MBA did not teach me more than what I was learning while running the tea stall."
He then left the college and continued running his business.
Prafull Billore's story is an inspiration to millions. One must learn that Praful never believed in having a degree to start a business. He instead believes that a person's knowledge, consistency, and affection towards work is the only thing that matters the most.
Today, Prafull is a successful Entrepreneur who has franchised stores in 17+ cities all over the country. Behind Prafull, there's a complete team of managers. In 2019, the Ahmedabad store had a turnover of rupees 3 crores. Mr. Prafull is now planning to launch a cafe in the international market.
Frequently asked Questions:
Who is MBA Chaiwala?
MBA Chaiwala is the official name of the Franchisee serving beverages like Tea and coffee owned and started by Mr. Prafull Billore. He is commonly addressed as MBA Chaiwala by people and media.
What is the Net Worth of MBA Chaiwala?
There's no official update on Prafull Billore's Net worth, but sources reveal that he roughly has a net worth of ₹25 to ₹28 crores. ($3.7 Million)
What's MBA Chaiwala's income?
In 2019, the Ahmedabad Branch of the Tea serving Restaurant generated a revenue of 3 crores. The cafe experiences a growth of 20 to 25 percent every year.
How much is the turnover of MBA Chaiwala?
In 2019, there was a turnover of Rs.3 crores. In 2020 and 2021, this figure increased by 20 percent per annum.
How many outlets does MBA Chaiwala have all over the country?
Currently, in 2022, there are 60+ franchisees of MBA Chaiwala all over the country. This year, the company will launch its first international Franchisee.
What is the full form of MBA Chaiwala?
The 'MBA' stands for Mr. Billore Ahmedabad. Billore is Prafull's surname, and Ahmedabad was the first city where Prafull established his cafe. People relate the "MBA" in the franchise name with the professional business degree, that's not the case. 
Social Profiles:
References: