Who is Bharat Singh Walia?
Bharat Singh Walia is a professional Indian bodybuilder born in Haryana, India. He has won many bodybuilding titles globally, of which the Mr. Universe title (twice) by 'MuscleMania' is the most popular of his achievements.
Previously, Bharat had won 'Gold' in the 'All India Nationals" and also at the 'MuscleMania Teenage Championship India.'
Bharat Singh Walia is a 100 percent vegetarian by diet.
He is very popular among youth on various social media platforms for his stunning physique, catchy mustache, wisdom, Shiva bhakti, and gentleness.
In late 2021, Bharat Singh Walia came into the spotlight for his patriotic posts on Instagram. He has also been into discussions for his controversy with the businessman Sahil Khan.
Many people praised Bharat for wearing a 'Tilak' on his forehead and portraying his pride as an Indian during the Muscle Mania 2021 held in America. A video from the same event where he was holding the Indian Flag high with Tilak went viral on social media platforms in December 2021.
Quick Information Table:
Personal: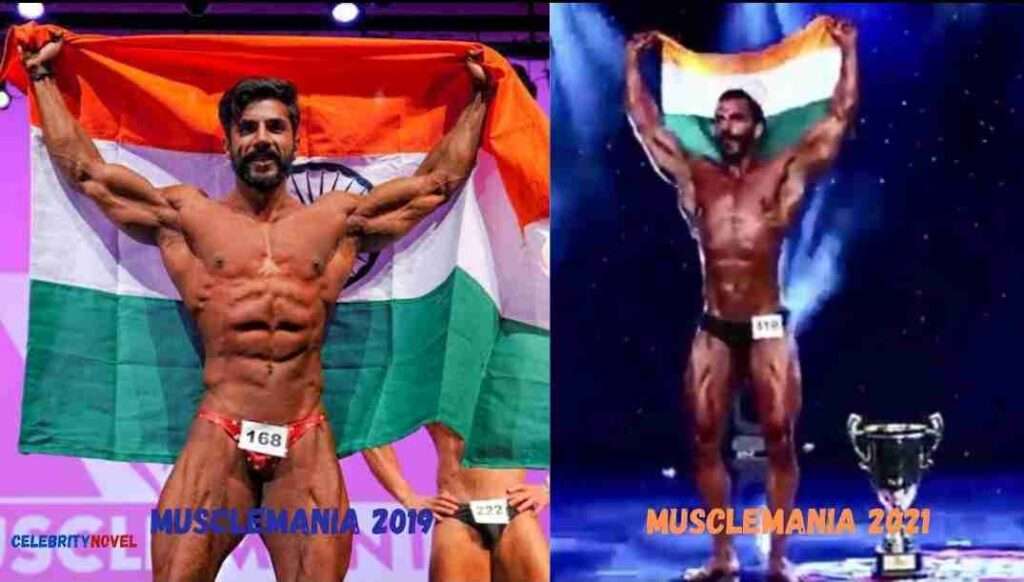 Full Name:
Bharat Singh Walia

Age:

25 years (as of August 2021)

Height:

5'10" (178 cm)

Weight:

93 kg (approx)


Net Worth (in 2022)


Bharat Singh Walia has an estimated Net Worth of 4 to 6 crores Indian rupees

Food/ Diet Pattern:

Pure Vegetarian

Birthday:

26 August, 1996 (Haryana, India)

Nationality:

Indian

Religion:

Sikhism/ Hinduism

Hometown:

Chandigarh, India
(currently lives in Mumbai, Maharashtra)
Professional:
Education:
Secondary education from DAV school

Profession:

1. Bodybuilding
2. Personal Training (online physical training)
3. Influencer
4. Entrepreneur
5. Social Worker

Interests:

1. Motivating people, especially the Youth towards fitness
2. Influencing people towards the right path
3. Travelling and Spirituality
4. Welfare of the Society
5. Raising voice against wrong happenings
6. Shiva Bhakti
7. Love for Animals

Achievements and Titles won:

1. Two times Mr. Universe title by Muscle Mania
2. Gold in all India Bodybuilding Nationals
3. Muscle Mania India 2017 Champion in overall category
4. Muscle mania teenage champion India
and many titles, medals and trophies

Controversies:
1. In September 2021, IFBB PRO Bodybuilder Manoj Patil had attempted suicide. Fortunately, he was saved by the doctors of Cooper Hospital later. The latter had accused businessman Sahil Khan of mentally torturing him for years. Bharat Singh Walia, with Siddhant Jaiswal, and many bodybuilders of India, openly supported Manoj Patil. For Bharat's entry into the already existing controversy, he got abused by many supporters of Sahil Khan that gave rise to a dispute in the entire fitness industry.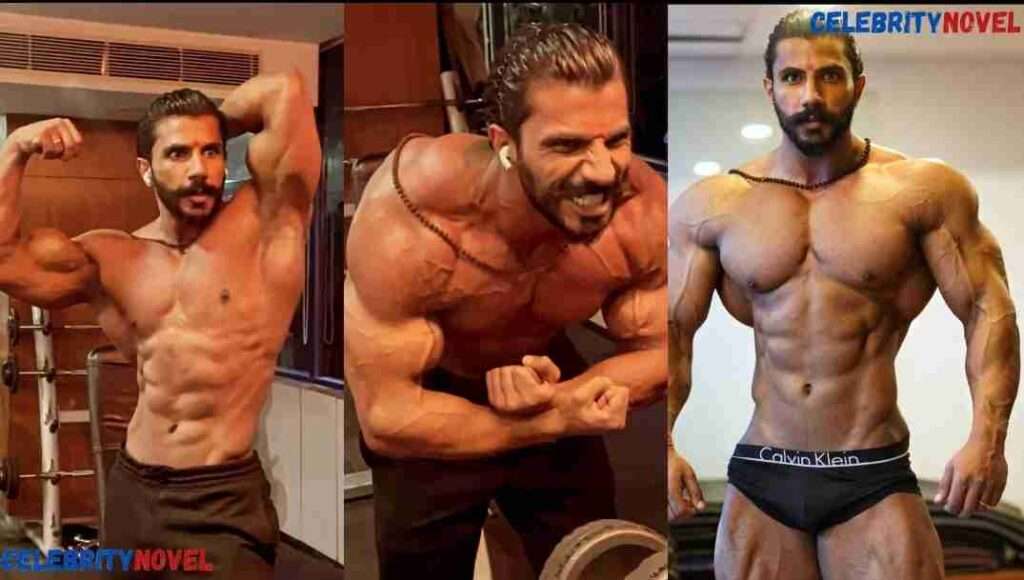 Story of Bharat Singh Walia
Back in 2011, Bharat was a very skinny person by personality. The latter reveals that he was so slim and weak that he never had much confidence in himself. He says, " Just Stepping into the classroom and getting seated at my place every day looked like a huge task to me.'
While playing sports like Cricket and Football, nobody used to add Bharat to their team, said Bharat in his interview with Tarun Gill.
In 2012, he decided to work on his personality and got a membership in a nearby local gym. He bunked his tuition classes and went to the gym without his parents' knowledge. But within six months of training, he gained so much muscle mass that his parents somehow figured out his secret.
They didn't restrict Bharat but instead permitted him to continue with his journey.
With time, Bharat got even more dedicated with his Bodybuilding lifestyle. After two years of gymming, Bharat started competing in local competitions. (Although he didn't join the gym with this intention)
After reaching an intermediate stage, Bharat's requirement for supplements had increased even more. He required more money to purchase them. But being from a middle-class family, Bharat could not afford it with his pocket money.
To meet his requirements, he soon started working as a helper in the gym, and within a few months, he became a certified trainer of the same Gym.
After five years of hardcore routine with zero social life, no parties, and no entertainment, Bharat Singh Walia finally became a professional bodybuilder when he won his "Mr. Universe" title at the Muscle Mania.
Some Interesting Facts about Bharat: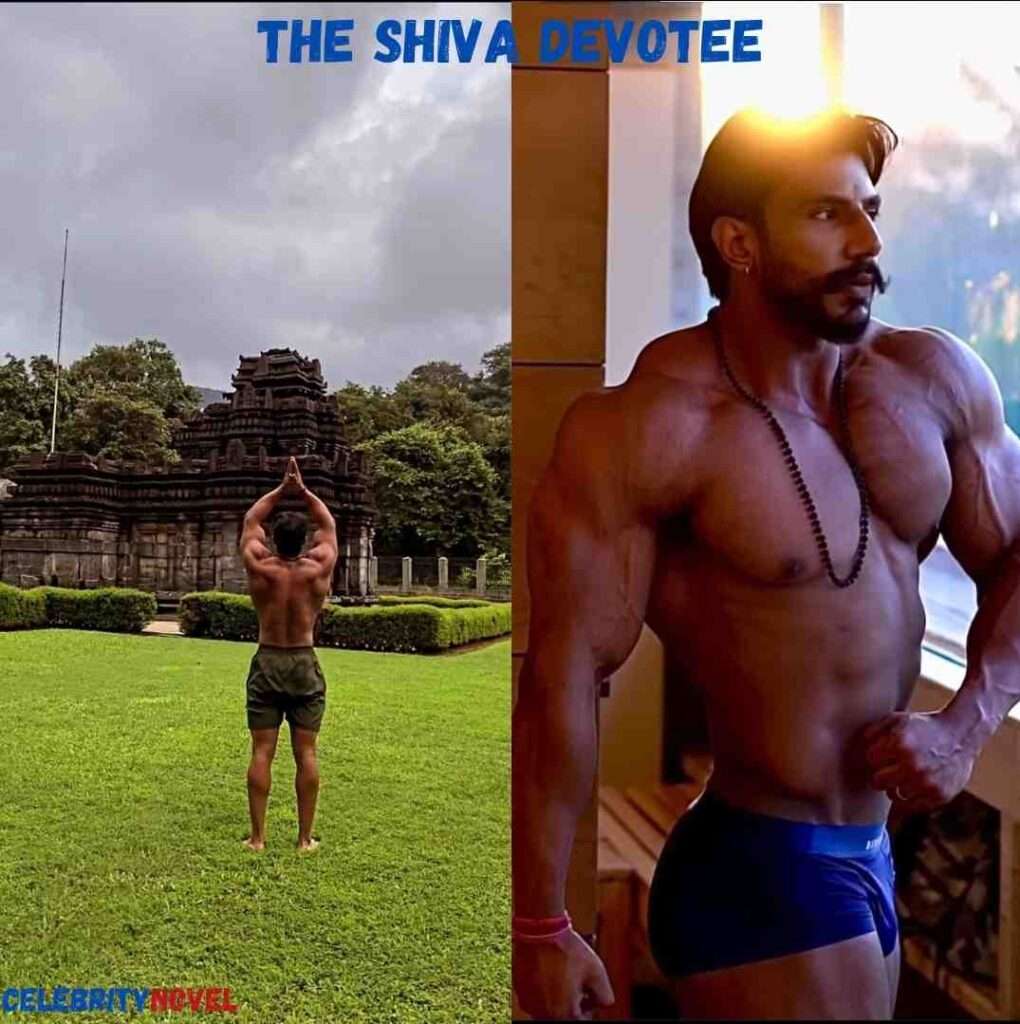 Bharat Singh Walia loves to learn about the Vedic culture and history. In 2021, he got highly influenced by the epic: Mahabharata.
He is a Shiva devotee who loves to worship Mahadev and chant his mantras.
Bharat Singh Walia was one of the first bodybuilders to openly support Manoj Patil amidst his controversy with businessman Sahil Khan.
He is an animal lover who loves dogs, cows, and horses.
Bharat has a patriotic mindset. He cannot withstand somebody speaking ill about his native country, India.
He is a proud Indian who loves its Vedic culture.
To get such a physique, Bharat had sacrificed a lot. He says he entirely gave up his social life and lost many friends. He even had to work as a helper in a gym to afford supplements for himself.
Even though his parents didn't oppose his lifestyle, they never promoted him having supplements and expensive protein powders, saying that they were harmful and had side effects.
Social Profiles:
Frequently asked Questions
Who is Bharat Singh Walia?
Bharat Singh Walia is a Professional Indian Athlete from Chandigarh who has won the title of Mr. Universe at Muscle Mania twice. Previously he was the National champion who won many state and district level championships.
What is Bharat Singh Walia's height?
Bharat Singh Walia is 5'10" (178 cm).
What is Bharat Singh Walia's weight?
Bharat Singh Walia's weight ranges from 90 to 93 kgs round the year. (198lbs to 205lbs)
What's the controversy between Sahil Khan and Bharat Singh Walia?
In 2021, Bharat Singh Walia, along with three athletes, got disqualified by Muscle Mania for not being natural (suspected to have injected steroids). Later on, the dispute got settled, and Bharat was allowed to compete. To this incident, Sahil Khan made comments on the Bharat and taunted him through his Instagram stories. In return, Bharat replied to him through his Instagram stories, and the quarrel caught fire in no time. Bodybuilders like Manoj Patil, Siddhart Jaiswal, and Junaid Kaliwala entered the dispute.
When was Bharat Singh Walia born?
He was born on 26 August 1996. He is 25 years old (in 2021).
When is Bharat Singh Walia's birthday?
26 August
Is Bharat Singh Walia a Shiva Devotee?
Yes. In 2020, after having learnt lessons of Vedic Culture and History, he got highly influenced by Mahadeva and started his bhakti.
Is Bharat Singh Walia a BJP agent?
No. He isn't affiliated with BJP or any other Political party. In an Instagram Live, he revealed that his only goal is to spread the goodness and knowledge of Hinduism to the maximum audience. He has neither joined any political party nor does he have any plans to enter politics in the future.
How much is Bharat Singh Walia's net worth?
Bharat has an approximate net worth of 4 to 6 crores INR.
References: