Who is Fittuber (Vivek Mittal)?
Vivek Mittal (popularly known as Fit Tuber) is an Indian Fitness and Nutrition YouTuber. He is one of the most popular Health information providing YouTubers from India. In mid-2021, he crossed 5 million subscribers on his English YouTube Channel. (All the channel and social links at the end)
Vivek holds a certification from the National Academy of Sports Medicine (NASM) with the title "Certified Nutrition Coach" and a certificate of 'Fitness Coach' from the International Sports Sciences Association (ISSA).
He was born in Punjab's Bhatinda in 1989 (age: 33 years in 2022). He has completed his B. Tech in Internet Technology from Indraprastha University, New Delhi. He previously worked at Infosys Hyderabad and was an Inspector of Central Excise and Customs at Vizag and Kakinada. Vivek is highly interested in Fitness and Nutrition, and he especially loves the topics related to Ayurveda.
Also read: Nityanandam Shree: the most knowledgeable and humble Ayurvedic YouTuber and Nutritionist of India
Abhinav Mahajan, the most Genuine and Experienced Fitness coach and Influencer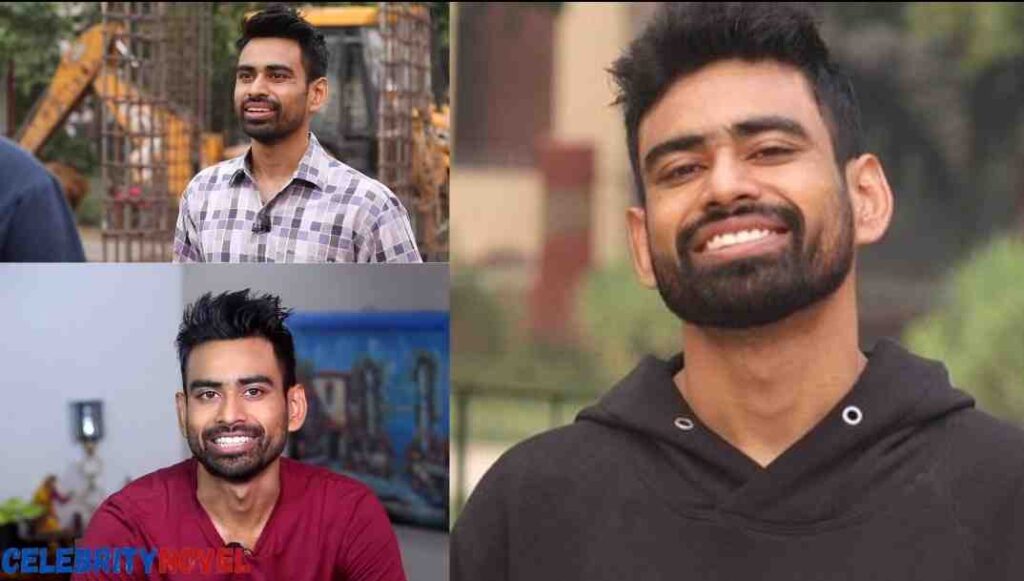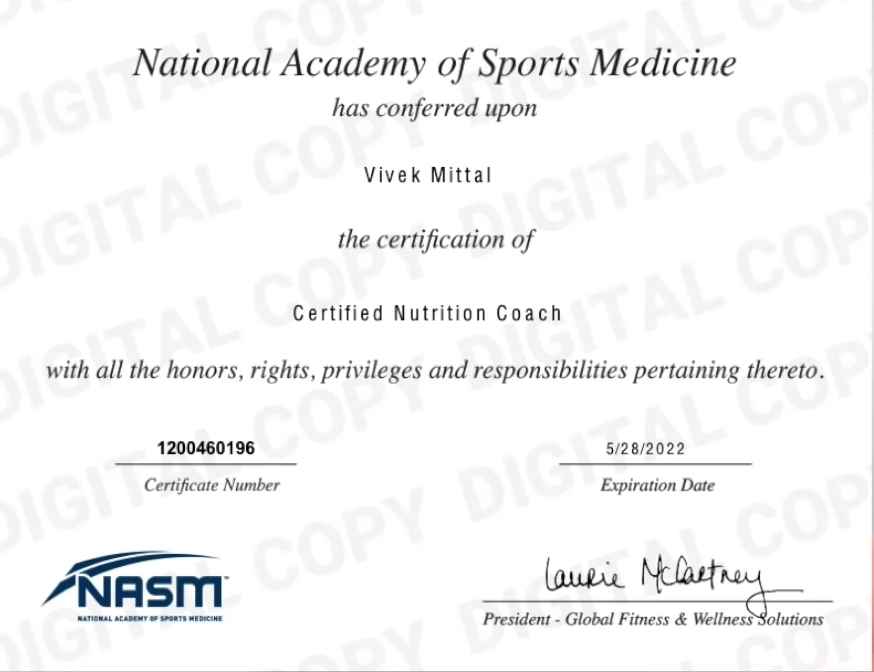 Quick Information table
Personal:
Full Name:
Vivek Mittal

Age:

33 years (in 2022)

Height:

5′ 8″ (172 cm)

Weight:

65 kgs

Diet Pattern (veg or non-veg):

Pure Vegetarian (stopped having tamasic foods from 2021)

He used to have Non-veg food earlier

Birthday:

1989 (date unknown)


Net Worth:


8-12 crores INR

Nationality:

Indian

Religion:

Hinduism

Hometown:

Bhatinda, Punjab

Delhi, India

(He earlier spent 3+ years in Hyderabad, Vizag and Kakinada)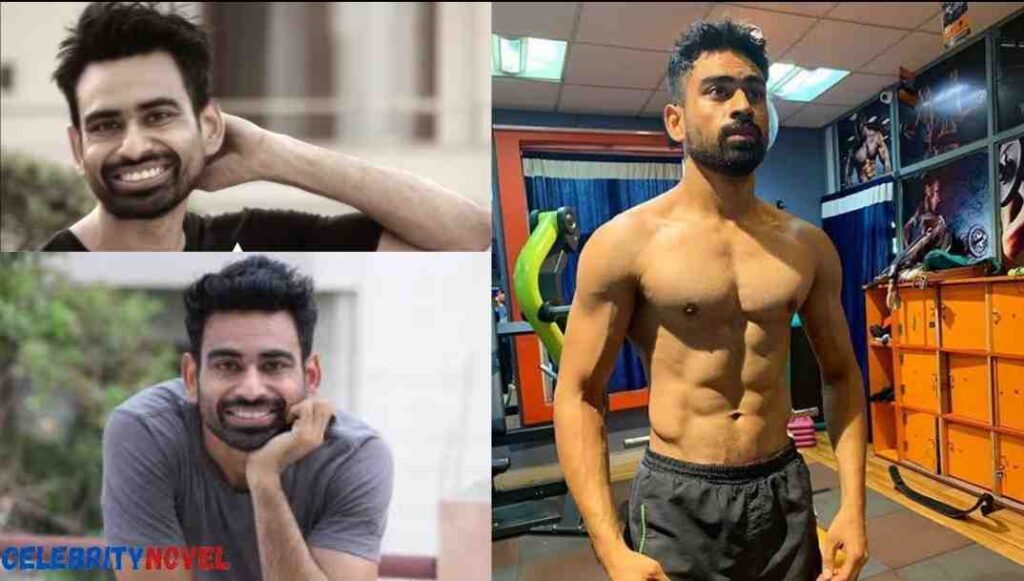 Professional:
Education and Certifications:
B. Tech in Information Technology (IT) from Indraprastha University

Certification of "Nutrition Coach" by National Academy of Sports Medicine (NASM)

Certified Fitness Coach by ISSA (International Sports Sciences Association)

Profession:

YouTuber (5+ million subscribers)

Worked at Infosys Hyderabad for about three years

Was an Inspector of Central Excise and Customs at Vizag and Kakinada for more than a year

Interests:
1. Studying Ayurveda through Ayurvedic Scriptures

2. Promoting and raising awareness about the greatness and accuracy of Vedic Medical Science: Ayurveda

3. Highly interested in Spirituality. Also loves to practice Pranayama

4. Help people overcome their Health and Fitness hurdles with the lowest difficulty

Controversies:

Although Fit Tuber never got engaged in any large controversy, he very often gets legal notices and warnings from various brands and companies. He got sued by a Cosmetic Company from India in 2020

Journey and Early Life of Fit Tuber
Vivek initially started his YouTube journey by publishing videos referring to Modern Nutrition science. And in no time, he understood that Modern Science does not have complete or satisfactory answers to his queries. He soon realized that it was way narrow in scope and inaccurate.
Fittuber then started exploring Ayurveda and its principles to find relevant answers to his doubts. After reading more than twelve books, he found out that 'Ayurveda' is way more accurate, broad and realistic when compared to the latter. Many of his questions that were left unanswered by Modern science were now very briefly and accurately answered by the Ayurvedic Scriptures.
After this experience from his life, Vivek Mittal started uploading more content on Ayurveda, and you know what, after this decision, his channel got even more popular with time. It's because very few YouTubers provided genuine, clean, and brief content on Ayurveda.
Today, if you visit the "Fit tuber" YouTube channel, you will find that majority of the video uploads are based on Ayurveda.
Fittuber provides his audience with simple and homely solutions to the problems they find to be very complex and severe.
One of the goals of Fit Tuber is to revive the Ancient Indian Culture by promoting Ayurveda and its precious knowledge to people to let them stay fit and healthy without any complexities. He learnt the fact that, unlike allopathic practice, Ayurveda is a much safer option with very negligible side effects.
One more reason why Fit tuber is the most loved fitness YouTubers is that Vivek is a very frank and open-minded person. His language is easy and simple to understand. He is very straightforward with his knowledge and facts. Also, Vivek is a very down-to-earth personality.
Many of his subscribers reveal that they love his actions and expressions shown on the videos. They say they are very engaging, humorous, and eye-catching!
Bonus Info: If you are looking to purchase Mama Earth's products, you can use Fit Tuber's Promo code that is "FITTUBER21"to avail an instant 21% discount.
Some Interesting Facts about Fit Tuber
Fit Tuber is the only YouTuber to create content on Ayurveda and cross the benchmark of 5 million subscribers.
Vivek is highly concerned about his audiences' user experience. Therefore, he makes sure that every fact that he reveals is hundred percent true and accurate. To improve the user experience of his audience, he frequently conducts polls on his Instagram page. Moreover, using the tag #YourOpinionMatters he asks his audience to suggest to him the topics that they want him to cover in the future.
Vivek Mittal has turned into a pure vegetarian. He is such a dedicated Vegetarian that he does not even consume tamasic foods like onion, garlic, etc.
Although during his college days, Fit Tuber used to have a pseudoscience perspective towards Ayurveda, today, he trusts it more than any other medical science. He says, "Ayurveda is a medical science that is very broad, complete, and accurate. It is so deep that nobody can ever complete studying Ayurvedic in their entire lifetime.
During his Job at Infosys Hyderabad, Vivek was left with some free time every day, which he utilized to prepare for SSC (Staff Selection Commission) examinations. After a month or two, he successfully cleared the exams and became an Inspector of Central Excise and Customs. He then got posted to Vizag for a few months, after which he got transferred to the Kakinada Seaport in Andhra Pradesh, where he worked for more than a year.
Recently, Fit Tuber became more spiritually oriented. He loves to Meditate and perform Yoga and Pranayama. Because of his spiritual practices, he now uploads a video on his channel every 2nd Friday instead of every Friday.
He holds gratitude towards his subscribers and respects them because he believes that wherever he finds himself today is because of his subscribers' love and time.
Before joining YouTube, Vivek used to publish content on Quora where he earned a great fan following. Even today, he has 35k+ followers on the platform Quora.
Frequently Asked Questions
Who is Fit Tuber?
Vivek Mittal is the real name of Fit Tuber. He runs a YouTube channel with more than 5 million subscribers called "Fit Tuber." He is an Engineer who previously worked at Infosys Hyderabad and was also a Customs and Excise Inspector in Andhra Pradesh's Kakinada.
What is Fit Tuber's age?
Vivek Mittal, popularly known as Fit Tuber, is 33 years old (in 2022). He was born in Punjab's Bhatinda in 1989.
Does Fit Tuber have any certificate for Nutritionist or fitness?
Yes. Vivek Mittal is a "Certified Nutrition Coach" by the 'National Academy of Sports Medicine (NASM). He is also a certified Fitness Coach from International Sports Sciences Association (or ISSA).
Is Fit Tuber single or married?
Fit Tuber is currently single, and there's no such information that reveals his affairs.
Which company/ brand sued Fit Tuber?
There's no particular brand that has sued Fit Tuber. He receives legal notices and threats from various brands very often. However, it's mostly the cosmetics and FMCG companies that send Fit Tuber legal notices.
Social Profiles
References