Who is Mr. Indian Hacker?
If you are a regular YouTube explorer, I am sure you might have at least once come across the videos of Mr. INDIAN HACKER! He creates videos on some crazy experiments and topics.
Whether it is to put explosives inside a car and explode it, lit 100 hydrogen bombs in a locker, or throw a car down a hill, Dilraj Singh Rawat has executed many such crazy experiments to win the heart of his subscribers. He appeared in the famous television reality show India's Got Talent in 2018.
Today, Mr. Indian Hacker has over 23+ million subscribers on YouTube. Almost every video of him has over one crore views, but this wasn't the case a decade ago in 2012 when he started his journey. Dilraj was never strong financially. He had struggled a lot before beginning his journey. In this post, we will reveal the journey, hardships, current status, and future aspirations of Mr. INDIAN HACKER.
Also, for the Titanium Army, we have disclosed every piece of information about Mr. INDIAN HACKER in this article! His birthplace, current residence, net worth, car collection, monthly earnings, girlfriends, future aspirations, and much more!
Quick Information on Mr. Indian Hacker
Personal:
| | |
| --- | --- |
| Full Name/ Real name: | Dilraj Singh Rawat |
| Age: | 26 years (in 2022) |
| Height: | 5′ 6″ (168 cm) |
| Weight: | 62 kgs (137 lbs) |
| Food/ Diet pattern: | Pure Vegetarian |
| Date and year of birth: | 8 January, 1996 (Ajmer, Rajasthan) |
| Nationality: | Indian |
| Religion: | Hinduism |
| Hometown: | Ajmer, Rajasthan |
| Relationship/ Marital Status | Married in 2019 (Dilraj prefers keeping his marital life private, therefore we cannot reveal further details of his marriage life) |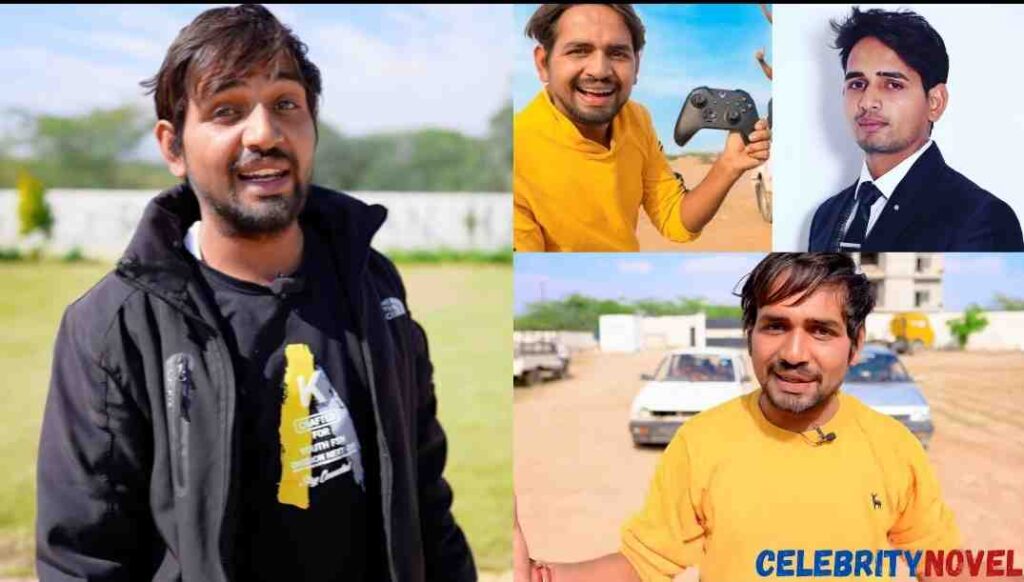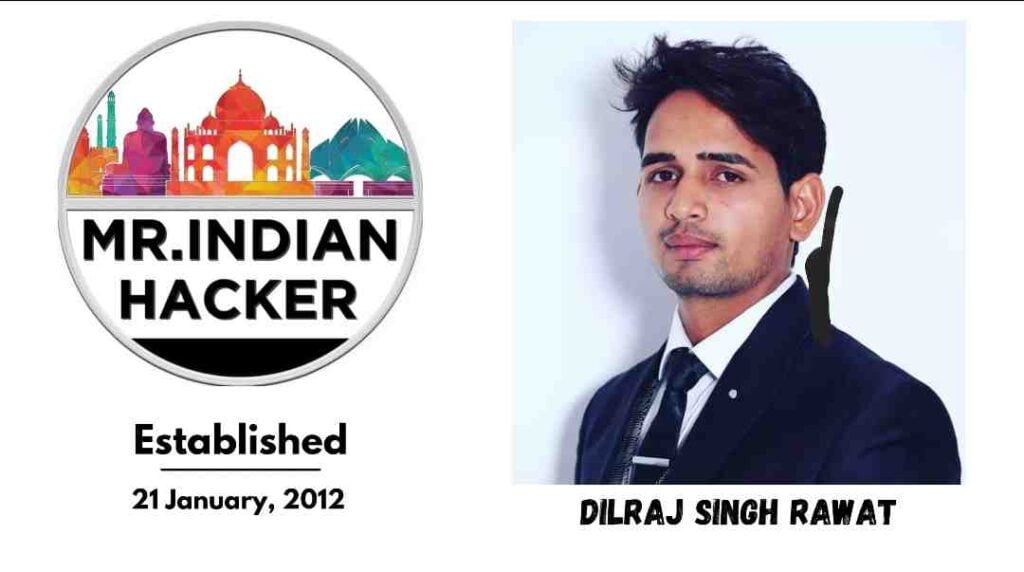 Professional:
Education:

1. Schooling from DAV DBN Senior Secondary School, Ajmer

2. Graduation from Government college, Ajmer

Profession:

1. YouTuber

2. Farming (side business)

3. Freelancer (takes contracts from various companies)

4. Businessman (runs various businesses all over the country)

Interests:

1. Content Creation (especially on YouTube)

2. Influencing people

3. Helping the needy

4. Spending time in Nature

5. Travelling

Achievements:

YouTube's Sliver and Gold Play button.

Controversies:

There's no severe controversy engaging Mr. Indian Hacker, but very often there are comments on his YouTube and Instagram profile that abuse Dilraj Singh Rawat and his team. Although these comments are posted by his haters, Dilraj never takes them seriously.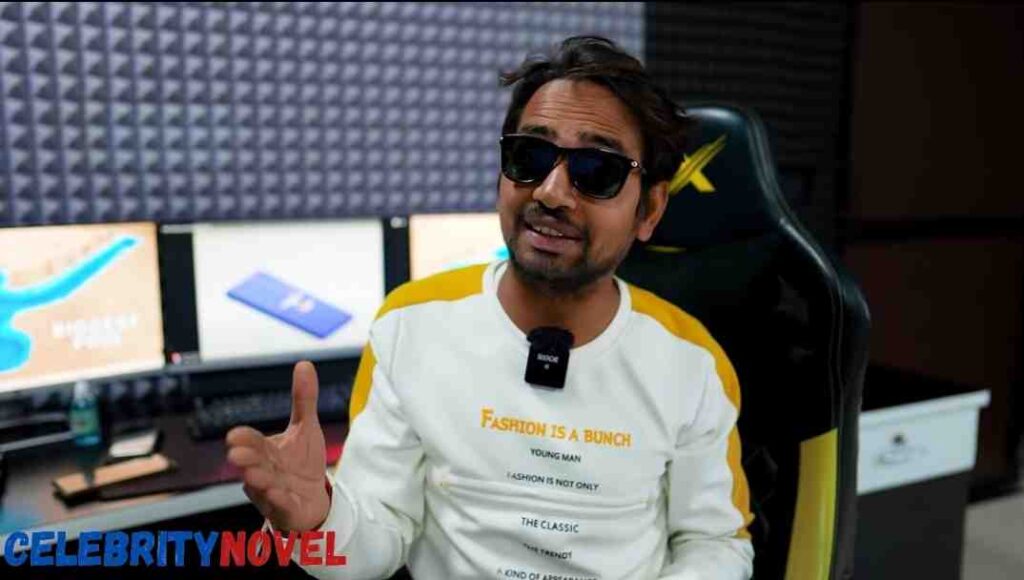 Early Life and Journey
Dilraj Singh Rawat was born in Rajasthan's Ajmer in 1996. From the very childhood, he lived in a financially weak family, but he never complained about it.
He completed his primary and secondary education in the DAV School of Ajmer, where he caught a high interest in Sciences, especially Chemistry.
He loved to experiment with various chemicals in the school's chemistry lab. Once, during his Chemistry practicals, Dilraj mixed up two highly reactive chemicals into a beaker, as a result of which the Beaker and its substances burst out in explosion with fire and smoke all around. This made him very surprised and joyful at the same time.
Day by day, his love for Sciences developed more and more. He spent much time studying Chemistry and doing research on various topics. Dilraj Singh soon got admission to a Government college for his further studies.
He chose a government college because he didn't have money to join a reputed private university. What he only had was a never-ending love and dedication towards Science!
But as the saying goes, when the stomach is empty, no passion can ever have the potency to fulfill it. Only financial support can satisfy the fire of hunger.
The same was the case with the well-known Mr. Indian Hacker.
The Struggling phase of Mr. Indian Hacker:
Although he had enough talent, dedication, and willingness to work hard, he was subsequently not able to make money out of it. He tried many businesses out of which many didn't work, and many didn't meet his expectations.
Dilraj Singh used to wear broken slippers and live in a house that was no less than a little abandoned fort. An unfurnished house with walls as black as coal, rooms as small as a train compartment, and insects and snakes being frequent guests.
In a video from 2021, he reveals his past struggle and working conditions very precisely. (Video link available at the end, in the reference section)
Dilraj reveals that he didn't have proper clothes, slippers, and even a shelter to live comfortably. He didn't have any equipment to shoot videos. No camera, no good smartphone, no laptop, no knowledge of editing and uploading videos, and forget about the software he did not even have a computer then! Even the electricity that he needed to survive was borrowed from the neighbors. During the rainy days, water used to leak from his room's roof.
Even during his early YouTube life, he sold vegetables to buy chemicals and other pieces of tools used in making videos.
Mr. Indian Hacker never revealed all this on camera because he never wanted sympathy from his audience. But in 2021, he finally did it because of the many requests he received from his subscribers to teach people a lesson that "Nothing is Impossible when one has a strong Will power and the dedication of achieving something big."
He says only those people make excuses who don't have the passion and flame of working on their dreams.
Names, and roles/ duties of all the team members of Mr. Indian Hacker
| | |
| --- | --- |
| Virender Singh | Video Editing, client management, and Thumbnail work |
| Ravindra Singh Rawat | Accountant at Mr. Indian Hacker Company |
| Bhupendra Singh Rawat | Video Editing |
| Govind Singh Rawat | Hardware management |
| Pratab | Safety Management |
| Malvesh | General Management |
| Bhawani Singh Rawat | Drone Operator |
| Vikram Singh Rawat (often called Mota by Mr. Indian Hacker team | General management |
| Mahaveer | General Management |
| Chaman Singh Rawat | Electrical Department |
| Dinesh Singh Rawat | Photographer |
| Balveer Singh Rawat | General Management |
Mr. Indian Hacker Car collection
| | |
| --- | --- |
| 1. Maruti Suzuki Esteem | worth 11 lakhs |
| 2. Hyundai Verna | worth 16 lakhs |
| 3. Opel Corsa 1.4 | worth 8 lakhs |
| 4. Swift Dzire | worth 9 lakhs |
| 5. Mercedes Benz | worth 38 lakhs |
| 6. Swift VDI | worth 7 lakhs |
| 7. Tata Nano | worth 1 lakh |
| 8. Omni E | worth 2.5 lakhs |
| 9. Mahindra Bolero | worth 9 lakhs |
| 10. Mahindra Bolero Camper 4×4 | worth 11 lakhs |
| 11. Toyota Fortuner Sigma 4 | worth 35 lakhs |
| 12. Swift 2022 | worth 9 Lakhs |
Some Interesting facts about Mr. Indian Hacker
Mr. Indian Hacker is Married! He got married in 2019 in his hometown Ajmer. This news is not much known to people since Dilraj Singh prefers keeping his family life private.
Mr. Indian Hacker has a Net Worth of ₹15+ crores. Even after owning so much wealth, he lives a simple and down-to-earth life. He does not believe in showing off, instead, he likes to do charitable work.
Dilraj Singh does not pay any salary to his team members. No, they don't work for free either! In a video, Dilraj revealed that all his team members are like a family to him, and paying salaries to family members is not an ethical act for him. He also said that how much ever money his team members require, they are free to withdraw the same.
Social Profiles:
Frequently Asked Questions
What is the real name of Mr. Indian Hacker?
Dilraj Singh Rawat
Is Mr. Indian Hacker Alive?
Yes. Dilraj Singh Rawat AKA Mr. Indian Hacker is Alive! In fact, he is even active on his all the YouTube Channels. Since late 2019, there were rumors being circulated about his death on various social media platforms but they were no more than a propaganda. In one of his YouTube video, he confirmed that the circulated message was false.
What is Mr. Indian Hacker's income/ earnings?
35 to 55 lakhs per month. Although he is one of the most successful YouTubers from India, his earnings do not come from just YouTube. In fact, there are several sources of his income that include software and data management work for companies, farming and businesses. He and his team together do all the work.
Is Dilraj Singh AKA Mr. Indian Hacker married?
Yes. He got married in 2019 in his hometown Ajmer. Dilraj Singh prefers keeping his family life private.
How many subscribers does Mr. Indian hacker have?
23 million. The latest figures (February 2022) reveal that Dilraj Singh Rawat's official channel "Mr. Indian Hacker" has reached the mark of 2.3 crores in Feb 2022.
Are Mr. Indian Hacker and Crazy XYZ enemies?
No. Although both the YouTubers are close rivals to each others, they don't have any enmity between them. They are in fact very good friends, who are often seen together in videos. They are both from the same state of Rajasthan.
When is Mr. Indian Hacker's birthday?
8 January. He was born in 1996 in Rajasthan's Ajmer.
What is Mr. Indian Hacker's age?
On January 8, 2022 he turned 26 years old.
How Much is Mr. Indian Hacker's net worth?
20 to 25 crores Indian Rupees. This is the total net worth of Dilraj Singh Rawat AKA Mr. Indian Hacker which include his studio worth 8 crores, all of his cars, farm house and properties.
Where does Mr. Indian Hacker live?
Mr. Indian Hacker lives in the outskirts of Ajmer, Rajasthan. His house, office & studio, other properties and farm house are all in the same city.
What is Mr. Indian Hacker's height?
165 cm. (5 feet 5 inch)
What is Mr. Indian Hacker's weight?
66 kgs. (144 lbs)
Is Mr. Indian Hacker a non-vegetarian?
No. In a video, Dilraj Singh revealed that he is a pure vegetarian by diet. He does not even consume eggs.